our alarm systems
Alarm control panel
Verisure 3G Control Panel
How the Verisure 3G Portable Control Panel works
The Verisure 3G Portable Control Panel is the hub of the Verisure Alarm System.
It's permanently linked to our Alarm Receiving Center.
It's fully portable, so you can carry it around your home or business.
Our team is available 24/7, 365 days a year.
Pres the SOS/Panic Button and we'll be there to help.
We can communicate with you through the control panel until help arrives.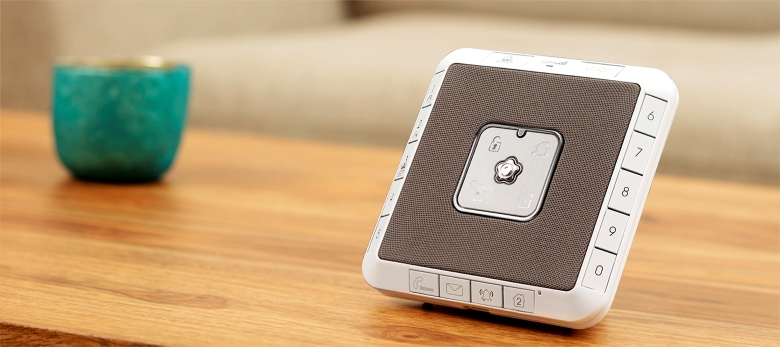 | Keeping you safe | There with you | Lifetime guarantee and free maintenance | Maximum deterrent |
| --- | --- | --- | --- |
| The 3G Portable Control Panel is the only one on the market with a built-in speaker — so you won't need a phone to talk to our control center. | When your Alarm System is activated, your 3G Portable Control Panel automatically links to our control center — so we can hear and see what's happening in your home and take action. | Your safety is our number one priority. So we keep your 3G Portable Control Panel in great condition, for free, for life. | Criminals look for easy pickings. When they see the Verisure signs on your property, they'll look elsewhere. |
Specifications
· Dimensions:

102mm high, 120mm wide, 57mm long

· Weight:

414g

· Power:

1 x Lithium polymer battery

· Connectivity:

3G, 2G, GPRS, SMS

· Trigger:

Verisure Alarm System

· Warranty:

Lifetime guarantee and free maintenance for life

· Certification:

Grade 2 certified and accredited to the highest industry standards