OUR ALARM SYSTEMS
Door and Window Alarms
Shock Sensor Detector
At Verisure doors and windows are equipped with a sensitive Shock Sensor Technology protects all your vulnerable access points to your house, whether you are at home or not. This technology is very easy to use and understand; the device is simply placed on door and window frames so when someone tries to break in, our Shock-Sensor System will automatically trigger the alarm.
Our detectors have an advanced filter that can distinguish the movement caused by intruders from environmental factors. With our highly sensitive sensors we can detect the burglar before he even enters the house or business.
When the shock sensors detect an impact or tampering, and distinguishes it from an environmental effect, our certified ARC checks and clarifies the break in for you. They will then contact you and, if necessary, call the emergency services on your behalf.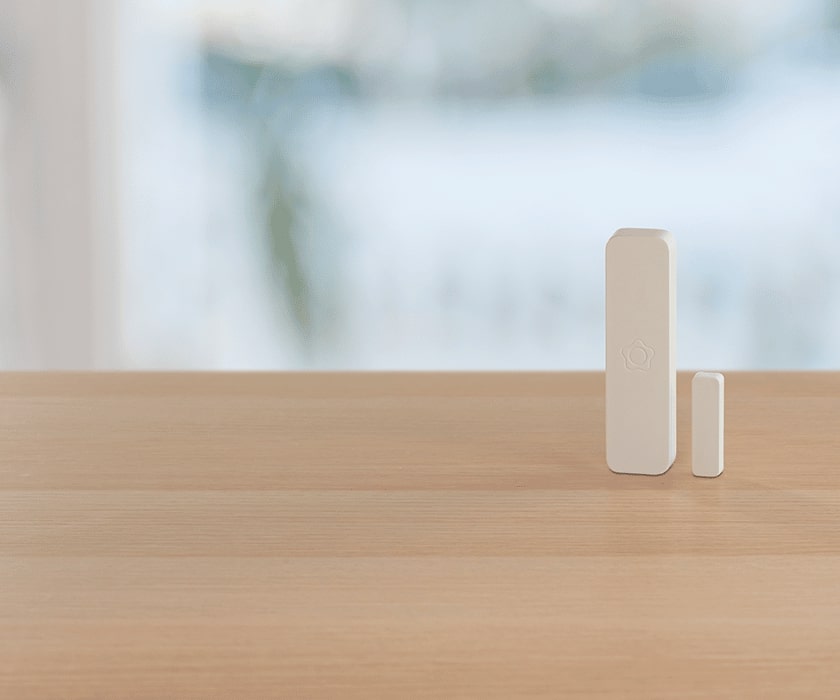 How Verisure Shock Sensor Detectors work
The two magnetic elements of the Shock Sensor Detectors let you know if windows or doors have been forced open, broken or even hit or shaken.
When they detect vibration, they set off your alarm.
Our contact centre checks the threat level and takes action.
| Advanced filters | Protects all access point | Lifetime guarantee and free maintenance | Maximum deterrent |
| --- | --- | --- | --- |
| Our Shock Sensor Detectors can tell the difference between a burglar and strong wind or snow. | Fit Shock Sensor Detectors to all your doors and windows. | Your safety is our number one priority. So we keep your Shock Sensor Detectors in great condition, for free, for life. | Criminals look for easy pickings. When they see the Verisure signs on your property, there's a good chance they'll look elsewhere. |
Specifications:
Dimensions: 90mm high, 25mm wide, 15mm long
Weight:21g
Power: 2 x AAA Alkaline batteries
Connectivity: Wireless
Trigger: Open, close or vibration
Warranty: Lifetime guarantee and free maintenance for life
Certification: Grade 2 certified and accredited to the highest industry standards