No.1 Alarm in Europe
with more than 3.6 million customers
or let us CALL YOU
Protect what matters most to you
24 hours a day/365 days a year
Verisure ensures that your safety and that of your family are not a problem. Our home alarms are connected directly to our Alarm Receiving Centre, where a team of specialised professionals works every day to ensure your protection.
Our security experts can handle any warning or emergency situation, on average, in 45 seconds. Our Alarm Receiving Centre is at your service 24 hours a day, every day of the year, to activate the most appropriate security protocols for any incident and to send, when necessary, an ambulance, fire service or Guard Response to your home.
Verisure is your best ally for protecting your home in any dangerous situation, whether a burglar enters your home, a domestic accident occurs or a family member needs urgent medical care, among other incidents. Protect your loved ones with the safest home alarm.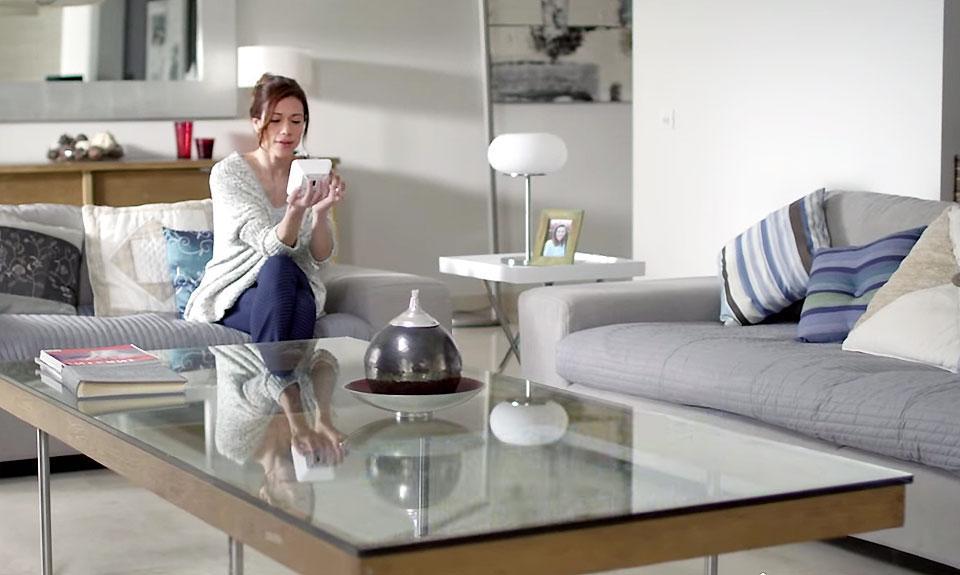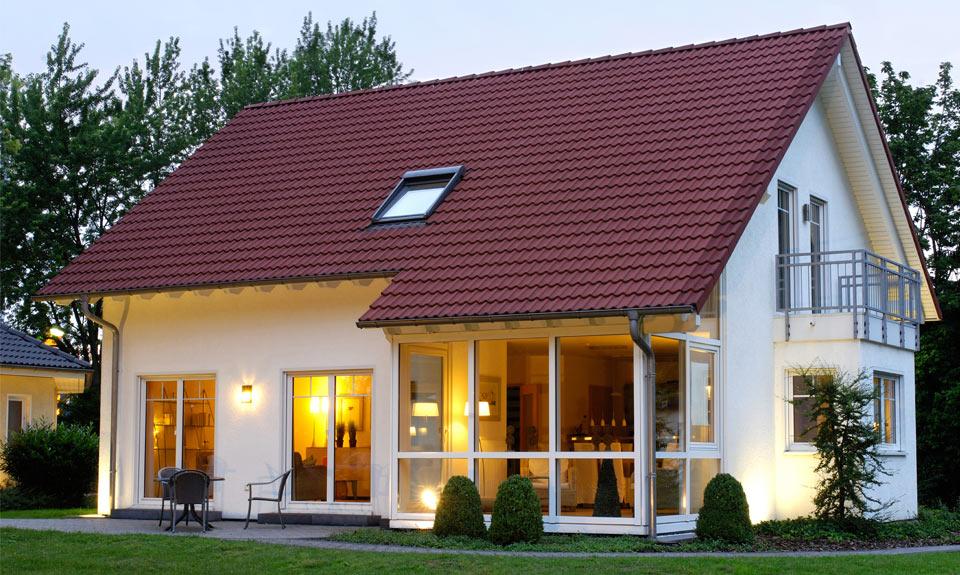 Comprehensive Home Security Systems
Millions of families have more peace of mind thanks to Verisure. Whether you live in a house, apartment, townhouse, etc., our home alarm systems adapt to the needs of each household. We guarantee intruder detection and effective response in any type of emergency situation.
Every home is different; thus, each requires specific solutions to ensure protection against theft and other threats. Request a free security study now, and one of our experts will analyse your home and recommend a personalised installation that will cover all the weak points in your home, both inside and outside areas.
Your home alarm will be installed in under 24 hours, without the need to carry out works or run cables.
Sign up with the No.1 Alarm System in Europe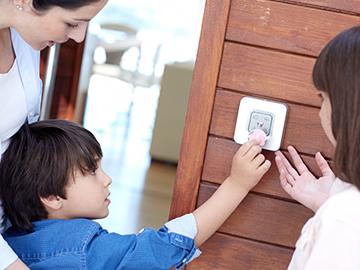 An alarm for the whole family
The Verisure home alarm includes an access-control system that is very useful for families. Any family members, from children to seniors, can activate or deactivate the alarm system easily from the home's entrance. In addition, the entry and exit times of all family members or employees (for a business) are recorded through the smart keys, which are assigned to each user.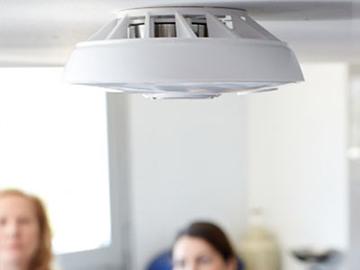 Protection Against Fire
Verisure and its home alarm not only protect you against burglary and any other unauthorised entry, but also offer an advanced smoke-detection system. Our sensors communicate with each other and with you, thanks to their digital voice and message-sending module, to inform you, wherever you may be, that a fire has started in your home or business.
How do we prevent a break-in in 45 seconds?
Find out about the technology and the people behind the Verisure alarm.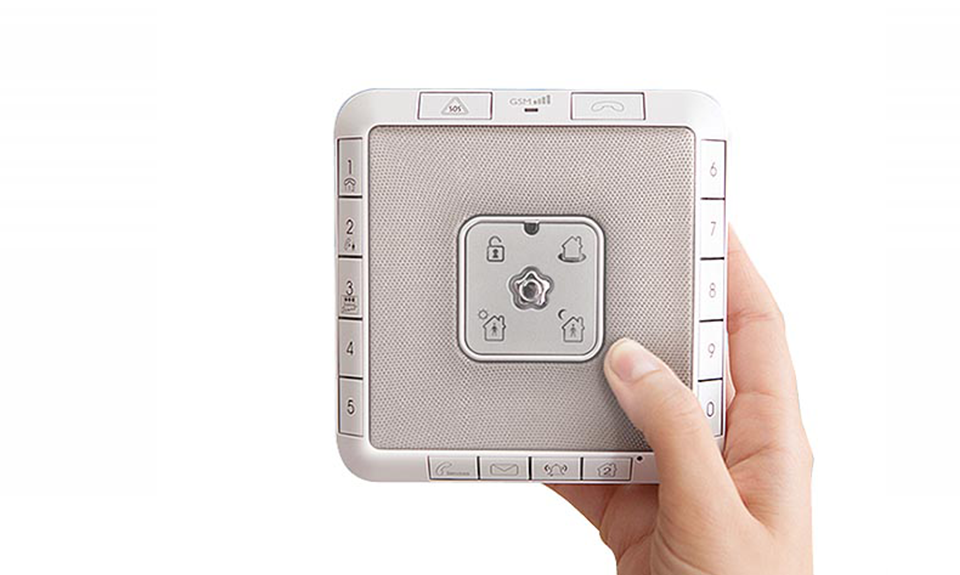 Be in Charge of Your Own Security
The Control Panel is the heart of Verisure Home Alarms. It is a state-of-the-art portable device that is specially designed to protect you and your loved ones.
The system is equipped with an SOS alert button and a security speaker. Your Home Alarm is activated and deactivated in all its modes (full, partial by day and partial by night) from the Control Panel.
When the alarm is triggered, Silent Listening Mode also is carried out through the Control Panel.
Your Security, No Matter Where You Are
he Verisure application allows you to take full control of your security, to activate or deactivate the intruder alarm from anywhere in the world and to monitor whoever is entering or exiting.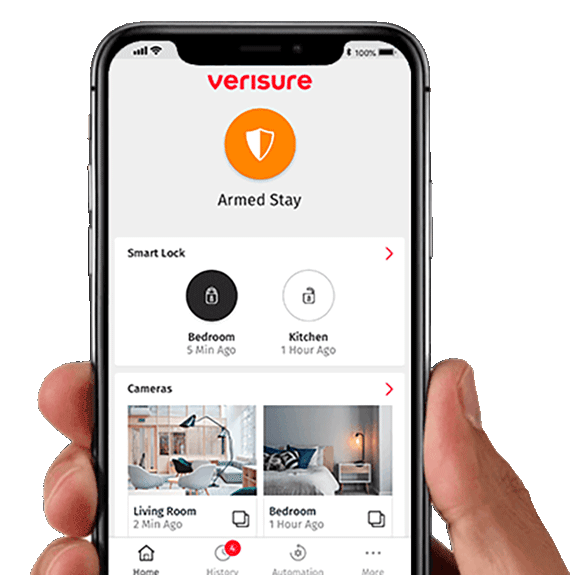 Activate or deactivate the alarm

without needing to memorise complicated codes
StarKey Reader Enjoy easier activation and deactivation
using your personal code or StarKey.