FIND OUT ABOUT HELP AND ADVICE
What happens when my home alarm is triggered?
How does arming your alarm work?
Your alarm will trigger based on the mode you have set, and the time you have defined. When installing your alarm system, you will have the option to set up an exit and entry time for leaving and returning home. This time is customisable to suit your needs, and will be the time you have to disarm your alarm before it triggers.
Different devices within the alarm system can be given different delay times, and some can be given none at all. If you choose to not set an entry and exit delay time, then you alarm will trigger as soon as you enter your property.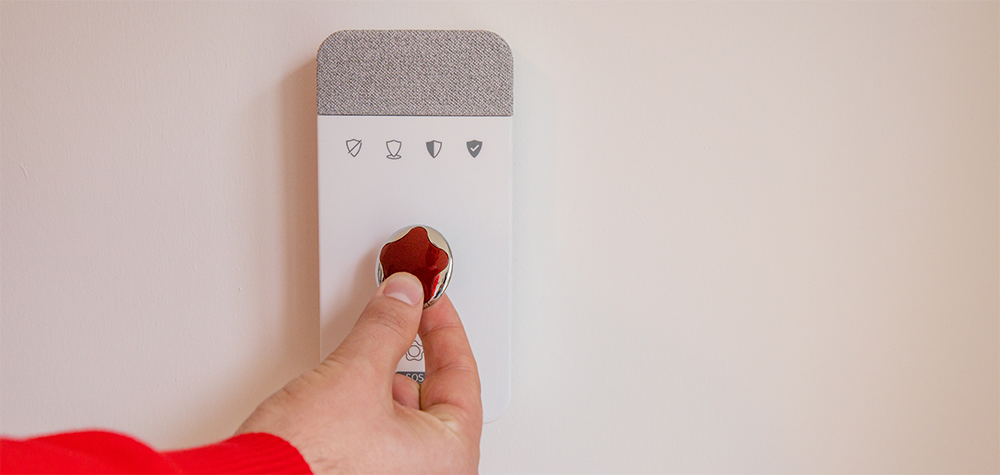 Your Star Key is small enough to fit seamlessly onto your keyring, meaning it'll be right there in your hand when you unlock your door. To use your key remote, you need only to hold it close to your key reader; it's just that easy.
Similar to the Star Key, The Remote is able to disarm your security system with just a tap. With the added features of alarm mode management and SOS access, this device is the perfect medium between the portability and ease of use of the Key Remote, and the functionality of the My Verisure App.
The 'My Verisure' App
If you don't like the idea of having to carry around another key, then our 'My Verisure' App will be a very useful alternative. With it, all you need to do is open the app as you enter your house, and press the clearly visible 'deactivate' button. From the App, you are also able to arm the security system in different modes for customisable protection. The Verisure App is available to download for both Android and IOS.
When entering your property and triggering your alarm, our Alarm Receiving Centre will be notified and will be on standby to deal with your situation. If your alarm is disarmed within the courtesy time, the team will know you are safe and resume monitoring your property in the background. A text and email will then be sent to you, confirming that your security system has been disarmed, as well as a message played on your key reader.
If your alarm is not disarmed within the courtesy time, a member of our Alarm Receiving Centre will be in contact with you to assess your situation and take appropriate action. With 24/7 monitoring from Verisure, you can be sure that no matter what, we will always be there to monitor your safety.
The SOS function
If for any reason when you return home you are met with a security concern, you can press the SOS button on your key reader or Remote Alarm to immediately communicate with Our Alarm Receiving Centre. From the Remote Control, you simply need to hold down the two designated buttons and our Centre will be notified of your emergency. We will also contact you straight away if your alarm is not disarmed within the courtesy time. You can feel sure that our team is on hand for your safety and protection 24/7. Verisure will always support you should you feel your security has been compromised.