FIND OUT ABOUT HELP AND ADVICE
Verisure Wins Award for Contact Centre of the Year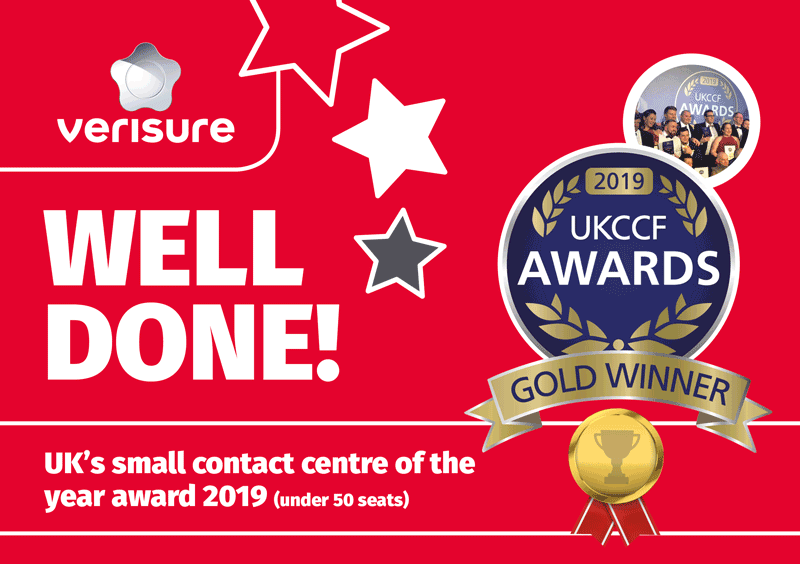 Verisure Wins Award for Contact Centre of the Year.
Verisure has won the award for contact centre of the year! This prestigious award is given every year by the UK Contact Centre Forum (UKCCF) at their annual National Awards Gala. This year's event was held at Stadium MK on 25 October.
Verisure was selected as the winner in the "Contact Centre - Under 50 Seats" category. This recognition is testament to the hard work Verisure's contact centre does on a daily basis, to deliver excellent customer service to our valued clients.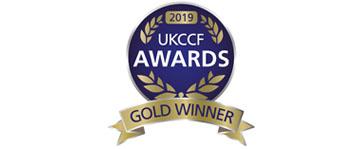 The UKCCF is the nationwide call centre and customer service platform, that allows an exchange of ideas and standards across six regional levels. In addition to presenting the latest in customer contact thinking and strategy, the organisation features the latest news and thinking in call centre strategy and technology.
More information on the UKCCF can be found on their website, https://www.uk-ccf.co.uk/
Verisure is proud to have joined the UKCCF in March 2019, and is honoured to have been chosen as Contact Centre of the Year!